What is conveyancing?
Conveyancing is a term frequently heard in property transactions. But what is all about?
What is conveyancing?
Essentially, conveyancing is the process of transferring the legal title of a property from a seller to a buyer. There are typically two stages in the process: the first is the exchange of the sales and purchase contract, and the second is the reassignment of the title.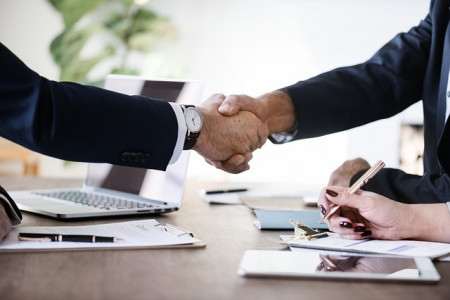 Understanding the conveyancing process
Conveyancing is largely identical and entails the following tasks:
(i) Preparation of a draft contract and ancillary paperwork
Once an offer to purchase has been accepted by the seller, his or her solicitor will draft a contract outlining the major components of the sale, such as location of property, buyer and price. Concurrent to this, the solicitor will verify the ownership of the property and any instance of lien or shared ownership on the deed.
(ii) Verification and confirmation by the buyer's solicitor
The buyer's solicitor will also perform an ownership verification of the title and attempt to find any lien on the property. In addition, the solicitor will perform basic checks on the property and surrounding areas, planning issues with local authorities, drainage inspection and other relevant topics.
Thereafter, the two solicitors will discuss any arising issues as well as compliance with local laws.
The penultimate stage will involve a review of the draft contract by the buyer's solicitor. Other disagreements are then thrashed out before a final contract is produced. The solicitor of each party will then get their clients to sign the contract ahead of the exchange.
(iii) Exchange of contracts
This is the stage where the transaction is formalised, and the deposit is paid. Any attempt to withdraw from the transaction after this could lead to stiff financial penalties and damages as seen fit by the court.
(iv) Mortgage and Financing
The solicitor will assist the buyer in reviewing the terms of the mortgage and advise him on any legal issues.
(v) Completion
Once payment has been received, the seller's solicitor will organised the formal transfer of the deed. The keys are then handed to the buyer and the seller moves out of the property.
The steps outlined above appear simple, but a layman will not be able to complete the process without the assistance of a solicitor or a conveyancing clerk. When dealing with complicated transactions (such as buying or selling of flat units, joint titles, etc.), or if you simply want a fast house sale, it is advisable to engage a solicitor well in advance to help move the process along quicker.